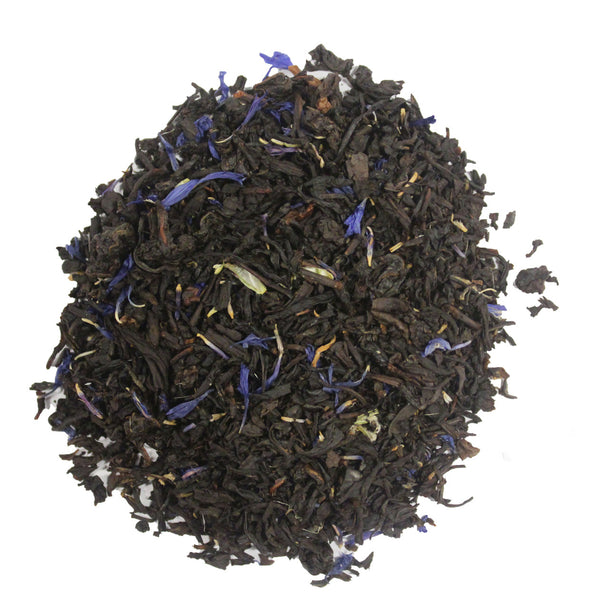 Vanilla Caramel Earl Grey
---
Earl Grey moves to the dessert category by mixing with vanilla and caramel smoothness. This   brew is sure to have you coming back for seconds! 
Ingredients: Black Tea, oolong tea, cornflower petals, and natural flavoring
Brewing Instructions: Brew 1-2 teaspoons of tea/8 oz. of water at 195 degrees Fahrenheit, allowing 2-3 minutes to steep for full flavor and benefits. For iced tea simply double the amount of tea used during brewing and steep with the same amount and temperature of hot water, and when finished, simply pour over a cup of ice.
---