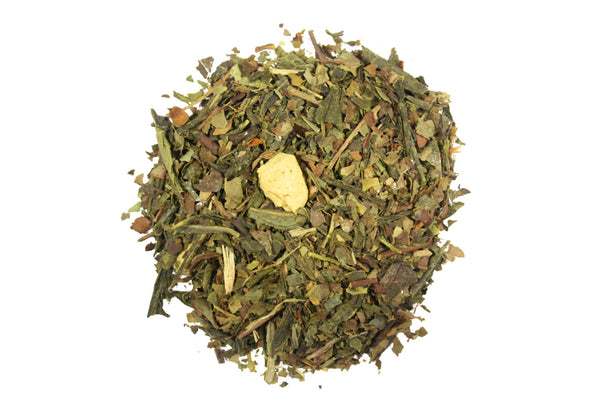 Peach Tangerine
---
Experience true juiciness in this blend of peach and tangerine in a gentle white base.
Ingredients: Green tea, white tea, dried peaches, and natural flavoring

Brewing Instructions: To brew this tea, utilize 1-2 teaspoons of tea/8 oz of 175 degree water and should be steeped 2 minutes to unlock its full flavor and benefits. To make the iced version, double the amount of tea and brew the same way.  When finished pour over ice.
---