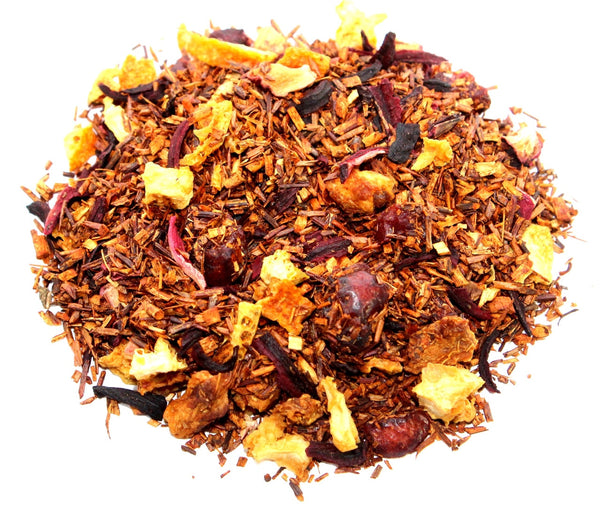 Cran-Orange Vanilla Tea
---
This tea is as delicious as it is colorful with aromas and tastes of vanilla, orange and cranberry. 
Ingredients: Rooibos, cranberries, orange peel, hibiscus, rooibos, cranberry, orange, and vanilla flavor.
Brewing Instructions: To brew this tea, utilize 1-2 teaspoons of tea/8 oz of 203 degree water and should be steeped 4 minutes to unlock its full flavor and benefits. To make the iced version, double the amount of tea and brew the same way.  When finished pour over ice.
---