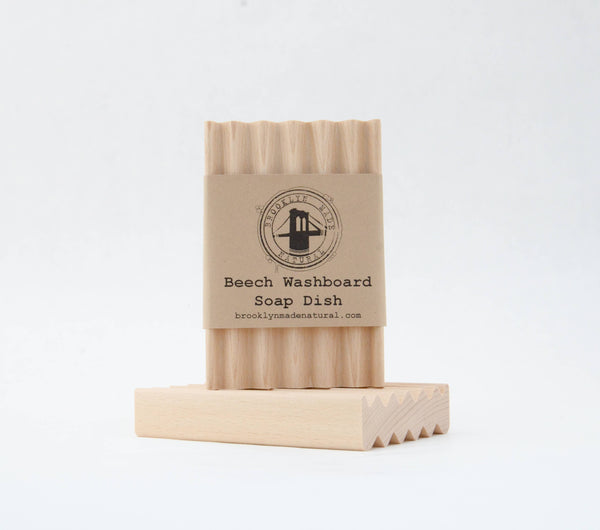 Beech Soap Dish - Natural Wood - 4"
---
Introducing our Beech Soap Dish - Natural Wood - 4", a stunning and practical addition to your bathroom or kitchen. Handcrafted from beautiful Beech wood, these soap dishes are not only aesthetically pleasing but also highly functional. Their unique design ensures efficient water drainage, keeping your soaps dry and extending their lifespan. Crafted as one solid piece, these dishes are built to withstand years of use without the worry of nails or glue coming apart. Measurements: 3x4 inches and 3/4 inches thick. We now offer a Washboard style option, with ridges on both sides, exclusively available in Beech wood. Beech wood, known for its hardness and durability, offers a luxurious feel and can withstand wet environments without releasing tannins. Elevate your soap storage with our Beech Soap Dish, combining beauty, craftsmanship, and functionality in one elegant package.
---
Title:
Beech Soap Dish- Natural Wood- 4"